Meet the Manatee Experts
Meet Dr. Mark Lowe:
Hair: Gray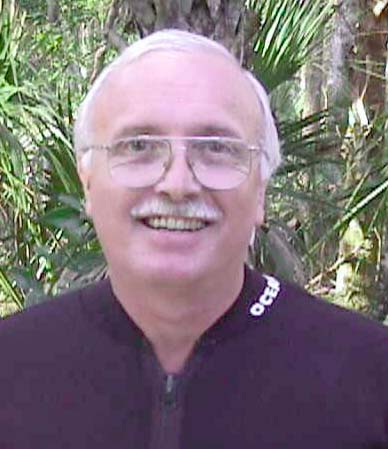 Eyes: Brown
Married: Yes
Kids: Yes, one boy and girl, twins, age 17, and one boy age 15
Pets: 6 dogs, 11 cats, 3 yellow-nape parrots, 3 African gray parrots, 4 horses, 2 tortoises, 1 goose (The tortoises are African spur-thighed tortoises. The male weighs 100 lbs. The female weighs 60 lbs.
Favorite TV show: I like The History Channel, especially shows about World War II.
Favorite movie: "Folks" with Tom Selleck and Don Amici
Favorite book: All of the Dirk Pitt books by Clive Cussler
Sports: I like to shoot skeet. (Skeet are not animals, just little targets.)
Education: The Ohio State University, College of Agriculture, BS in Animal Science and The Ohio State University Veterinary School
Job Title: Veterinarian
Employer: Self - Midway Animal Hospital
How long on job: I have been working with animals since I was 12 years old. Ever since I was 8 years old I knew I wanted to be a veterinarian. Our family always had dogs.
I have been a veterinarian for the park since 1984. In 1989, I started to work with manatees when someone called me to look at a rash on one of them. There was lots of algae on the manatee's skin. I scrubbed the algae off and the rash cleared up.
What my job is: I take care of the animals at Homosassa Springs Wildlife Park. I give them medical checkups. I take care of any sick or hurt animals that are brought in from the wild. I also take care of people's pets at the Midway Animal Hospital.
What I like best about my job: I like being with the animals. It is a good feeling to know what to do when an animal needs help. Also, I volunteer a lot at the park and I really enjoy it.
What don't like most about my job: Some of the animal owners are a little difficult.
What kids would have to study in school to get a job like mine: Science and math are important, but don't skimp on humanities. Knowing how to read and write English is very important. You need to have good communication skills.
Goal: I would like to work more with marine mammals. I am a member of a stranding network. Whenever we get a call of a stranded dolphin or turtle, I go out to where the animal is and try to help it.