Meet the Manatee Experts
Meet Mrs. Judy Kelly:
Hair: Brown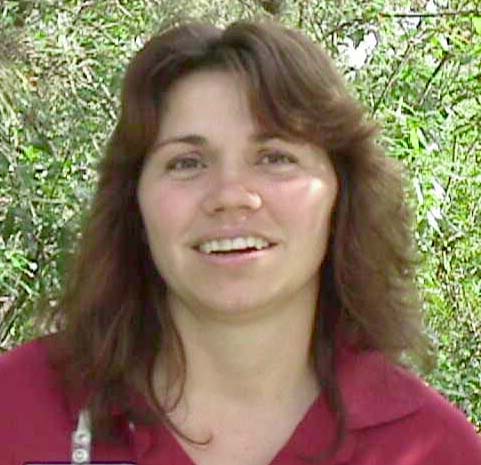 Eyes: Brown
Married: Yes
Kids: Yes, two, ages 7 & 9
Job Title: Veterinary Technician
Employer: Lowry Park Zoo, Tampa, FL
How long on job: 3 years
Previous Job Experience: Have been working for various veterinary clinics since 1981
What my job is: I make the rounds of all the animals who are receiving hospital care. I feed the animals and keep their areas clean. I talk to the animal keepers and they let me know if they notice any problems with any of the animals. Also, once a year every animal has to have a complete medical checkup including vaccinations and blood work. We even clean their teeth!
What I like best about my job: I like being able to work with a variety of different animals. We do a lot of wildlife rehabilitation here at the Zoo. I like working with them all, the manatees, squirrels, bears, bobcats, birds, panthers, and the rest. It is very rewarding!
What don't like most about my job: The long hours.
Advice for kids who would like to have a job like mine: After high school, you can enroll in a junior college that offers the basics of veterinary medicine. Then you'll need to enroll in a small animal and exotic medicine program. Then you will need to get your veterinary technician certification. This will allow you to work with small pets like cats and dogs. The next step is to get experience by working at a veterinary clinic to get animal skills. You can then work in a clinic that handles exotic zoo animals and wildlife.
Favorite Sport: Horseback riding
Hobbies: My two kids!